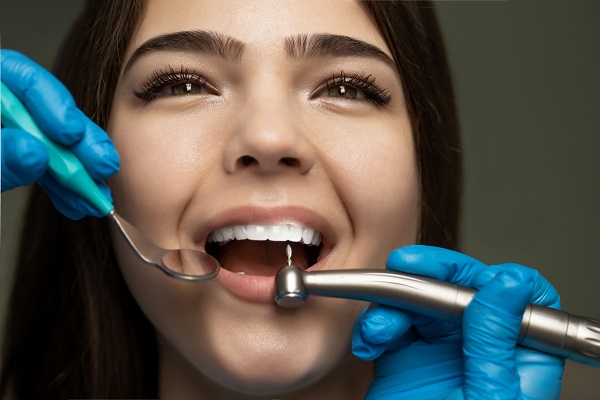 Root canals are not very pleasant, but they are often necessary to improve a person's oral and dental health. These procedures also require the placement of a dental crown, which is done for a few important reasons.
If you're preparing for a root canal, then you may want to read this article. We talk about the need for dental crowns after the procedure is complete. Read on to find out more.
Tooth preservation
During a root canal procedure, the dentist will remove infected parts of the interior portion of a tooth. Often, a tooth has to be in pretty bad shape in order for a root canal to be necessary. With that being said, once the procedure is over, the remaining parts of the tooth are likely going to be delicate and not very strong. However, they will still be viable.
The dental crown will help to preserve the remaining parts of the tooth, which will be necessary for functionality to be gained again. Usually, prior to the root canal, the tooth is causing pain or complications, which may not allow the patient to eat normally.
Fracture prevention
Because the tooth is extremely delicate after the root canal procedure, it is also at risk of fracturing. A potential fracture is another reason that dental crowns are important after the procedure. The dental crown will hold the remaining parts of the tooth together so that a fracture cannot take place. This again is done so that the patient is able to maintain functionality.
Protection during healing
It is important that the exposed roots and teeth are protected immediately after a root canal. The procedure essentially wipes the tooth free of any damage caused by cavities, but it can leave the area feeling very sensitive, which is why dental crowns can be of help.
The healing process for a root canal procedure does not take more than a few days, but during those days, the tooth is prone to bacteria build-up and pain. Having a dental crown on top of the area will eliminate any possible complications from occurring. Think of the crown as a protective cap.
Without a dental crown
Some dentists will not require that crowns are placed after a root canal; however, it is important to note that this can cause a lot of complications later on down the line. The tooth may end up fracturing, decaying or not properly healing. All of these scenarios could result in a missing tooth or another infection.
It is always best to opt for the dental crown placement after the root canal is complete. This will ensure durability and functionality.
Contact us today!
Root canals are common procedures that do require the use of dental crowns afterward but with good reason. If you have questions about the procedure or why crowns are necessary, then reach out to our office so that we can help you. Give us a call or stop by today.
Request an appointment here: https://totalcaredentalchicago.com or call Total Care Dental at (773) 786-9586 for an appointment in our Chicago office.
Check out what others are saying about our dental services on Yelp: Root Canals in Chicago, IL.
---
Related Posts
December 14, 2019
For many dental patients, getting a root canal can be scary. If you have long associated this procedure with pain and discomfort, it is time to understand how this process works. While there may be …